Live Classes

Introduce your child to our instructor led classes online that will help them learn the basic core subjects like Maths, English and Science, as well as indigenous languages (Yoruba, Hausa, Igbo, Ibibio, Bini, Ijaw, Tiv and many more).They will engage with tutors and students from across the globe.
Learn English

Learn English language and basic literacy skills such as phonetics, reading and writing.

Learn Mathematics

Learn numbers, discover patterns and improve your analytical reasoning and problem-solving skills.

Learn Hausa

Learn indigenous languages and connect with your roots, as you learn alphabets, greetings, songs, folktales.
Why Choose Us
Learn Indigenous Languages

Learn indigenous languages and connect with your roots, as you learn alphabets, greetings, songs, folktales, history and lots more.

Personalized Experience With Live Classes

Join our instructor led classes handled by expert tutors and help your child gain clarity/in-depth knowledge of core foundational concepts.

Exciting And Engaging Content

Gamified teaching methods with animations and musicals that will keep the child glued to learning for Exciting and engaging content.

Entrance Exam Preparation

Want your child to gain entrance to top secondary schools? Subscribe now and have them enjoy unlimited access to our vast resources of practice and test questions, with learning solutions from Nursery to year 6.

High Quality Video Tutorials

Video tutorials contain lessons delivered in High-Definition, consistent with an integrated curriculum, tailored to each year group.

Track Your Child's Progress

Monitor your child's learning journey on the parent app and get real time info on improvement opportunities plus other personalised learning data.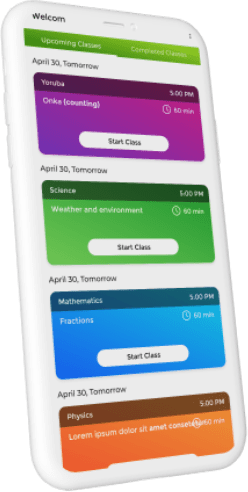 Learn On The Go With The Teesas App
Going out and about town, or on a short holiday with the children? Download the Teesas Education App on your mobile devices and have your children watch videos on the go. Keep the little one occupied and continuously learning, with the Teesas Education app.Anywhere and everywhere.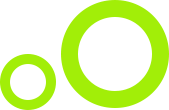 Interested In
Teaching ?
Hey teachers, it's time to monetize your top skills and decades of experience. Go digital now and join our teachers market place, to meet your target teaching audience. Your time is now.
Start Teaching

Testimonials
Since my child started learning with Teesas app, I have seen tremendous improvement in her creative and problem-solving skills.

Who needs cartoons?! The animated characters and musicals in the Teesas App videos have kept my daughter glued to her tablet.

Watching my child learn a lot about our local language has been an exciting experience on the Teesas app.


To Benin, Lagos, Onitsha, Ibadan, Port harcourt, Abuja, Kano, Uyo, Jos. Enugu
Call Now:
+234 09095 529 993